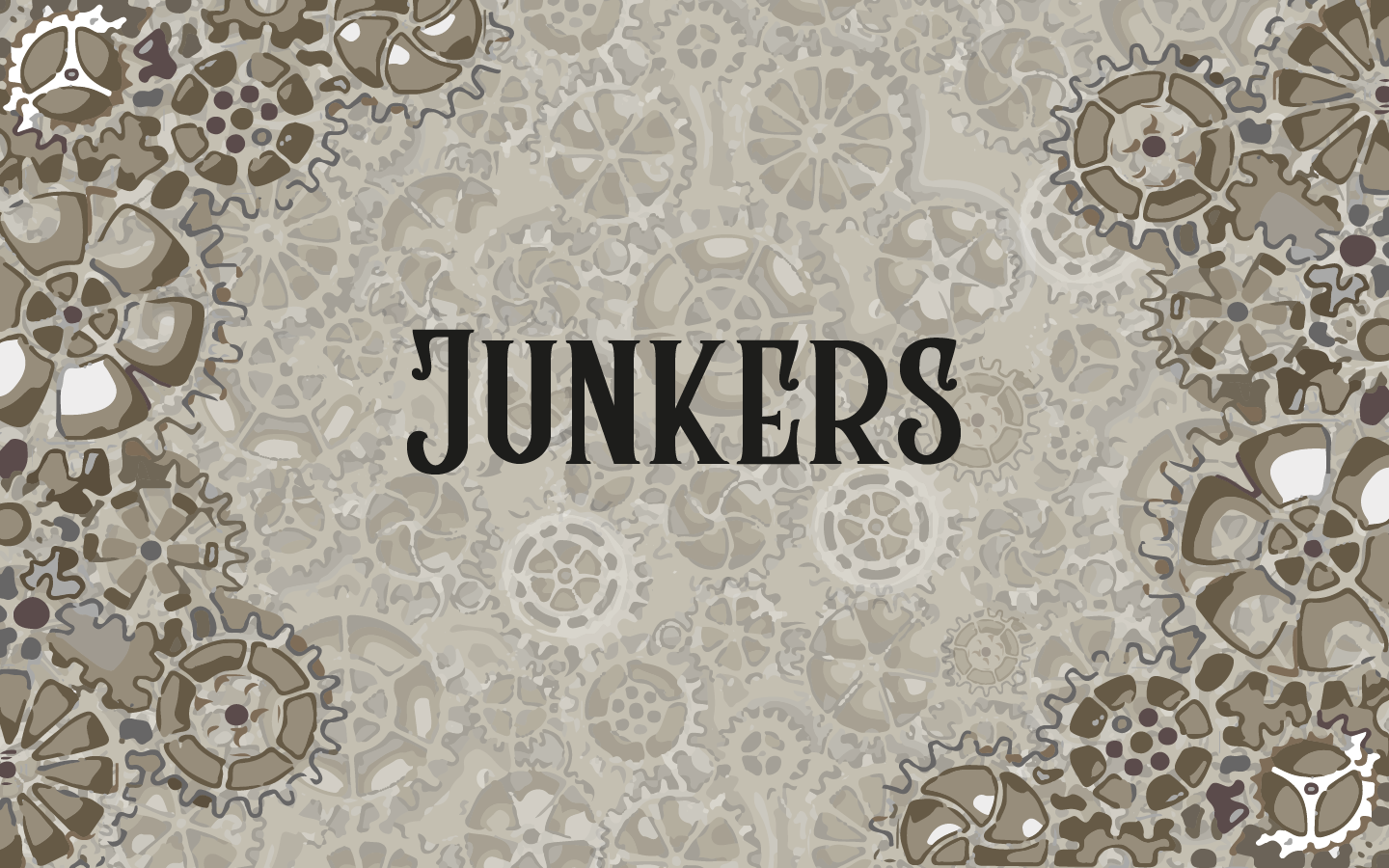 Junkers
A downloadable game for Windows and macOS
In a world ravaged by war, humanity has almost disappeared except for two enemies, two tanks fighting a relentless battle. Fight 1 vs 1 with friends, the last survivor will be the winner. The goal will be to destroy the wall protecting the opponent in order to attack the enemy tank.
Who will be the last survivor?
Realized by:
Project Manager :
Eliott TIRANT.

Developer:
Cédric CHAUVIN and Abdelkader VANDAMME.

Game Designer:
Clément THIOU, Anthony VALENTINE and Laura DELIGNIERES.
Game Artist:
Melvyn CEYSSAT, Juliette LESAUVAGE, Baptiste PERSIN, Armand BENHAIM, Hugo BIANCHINA, Matteo FROSSARD DA SILVA, Quentin RABAULT, Valentin MARTINEZ-MISSIR, Joaquim RODRIGUES and Vivien VADROT.
How to play
Input P1:
S and D to fill the energy bar
Space to shoot
Q to protect your wall
N to use fragmentation shell
Input P2:
Right and Down arrow key to fill the energy bar
Left click to shoot
Left arrow key to protect your wall
Right click to use fragmentation shell
Input XBOX controller :
Left joystick to fill the energy bar
A to shoot
RB to protect your wall
LB to use fragmentation shell